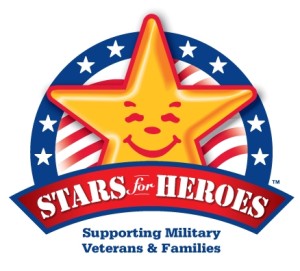 CKE Restaurants, parent company of Carl's Jr. and Hardee's restaurants, and Tennessee's J. & S Restaurants are kicking off the Third Annual Stars for Heroes fundraising campaign this month, and Tennessee Fisher House is one of the charities nominated for support again this year!
Have a meal for a cause and rally behind the nation's military families and veterans.  From April 22 – May 22, Hardee's restaurant guests can donate $1 in support of military charities.  For each $1 donation, guests receive a commemorative patriotic star-shaped cut-out to personalize and place on display in the restaurant, as well as coupons valued at more than $10 to use toward future purchases.
For more information, or to donate to the campaign online, visits Stars for Heroes on Facebook at www.facebook.com/StarsForHeroes.