Many thanks to the folks from Dusty Elam Foundation who donated $5,000 to the TN Fisher House Foundation to assist veterans and their familiest!!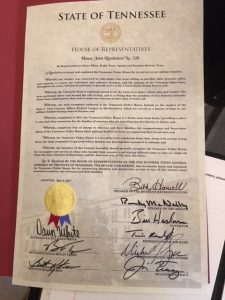 To Honor and Commend for Service to Military Families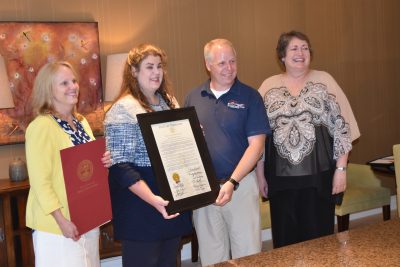 Jennifer Vedral-Baron, TN Health System Director; TN State Rep. Dawn White;  Tom Allard, President, TN Fisher House Board of Directors;  and Rebecca Wood; TN Fisher House Manager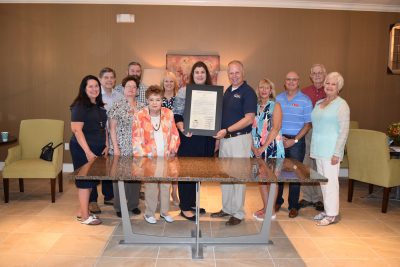 Board of Directors of the Tennessee Fisher House Foundation with Rep. White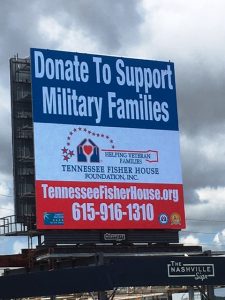 Tennessee Fisher House Billboard at the intersection of Broadway and West End at 16 Avenue South. It is the huge billboard on which country music artists feature their new work, and one of the most traveled intersections in Nashville.